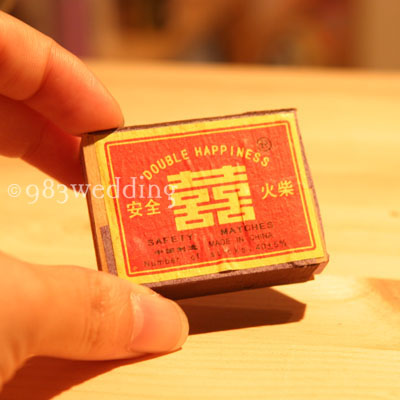 A design generated from our memories
Lots of people would not find this kind of match boxes unfamiliar. It is an item you would find at home easily when we were still teenagers. When you are bored, you would just light up a match and watch the flame dancing in the air.
The above is certainly our good "old" memory. It will be interesting if this memory can be blended with a wedding invitation design. A prominent graphic element we can see on this match box is the Double Happiness symbol on it. As you will know, this symbol is usually used as a blessing for the wedding. As a result, it will be quite natural to transform this small match box into a wedding card design.
For this particular design, we try to reproduce our memories. The Design idea of this wedding invitation is really from our memories in our teenage, and to reassemble the match boxes in our era.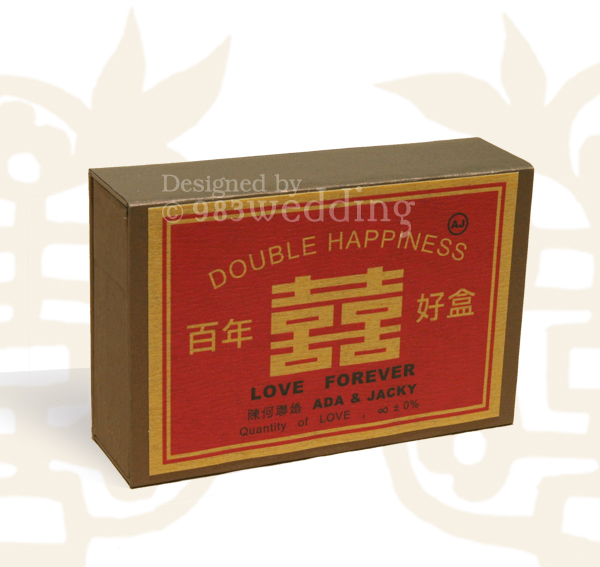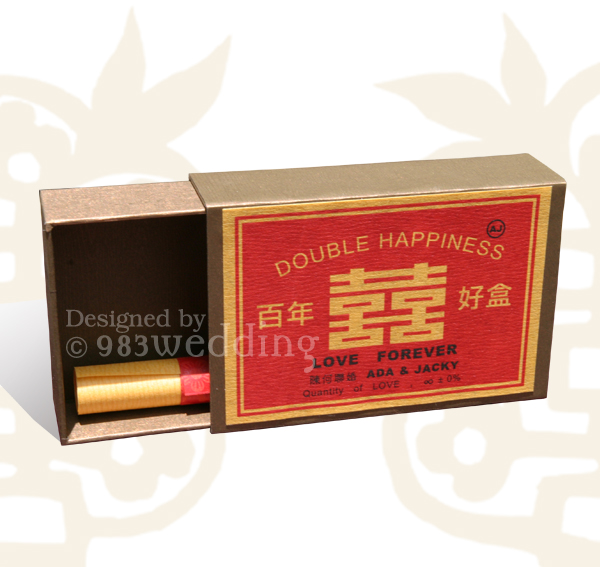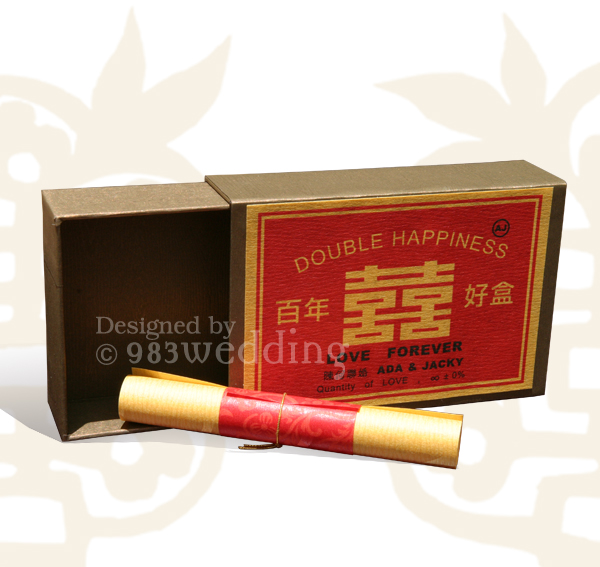 The meaning of "Bai Nian Hao He"
This match box wedding invitation is named after "Bai Nian Hao He" because of the same pronunciation of "百年好合". It is a blessing for couples to be in love for forever. The four Chinese characters "百年好盒" are printed on the design. As discussed, "百年好盒" read the same as "百年好合". The character "盒" means a box. So, we try to blend two ideas together with these four words. First of all, we try to express a blessing to the couple. At the same time, these four words can mean a box which contain all the good blessing within.
A Small detail does make an enormous difference.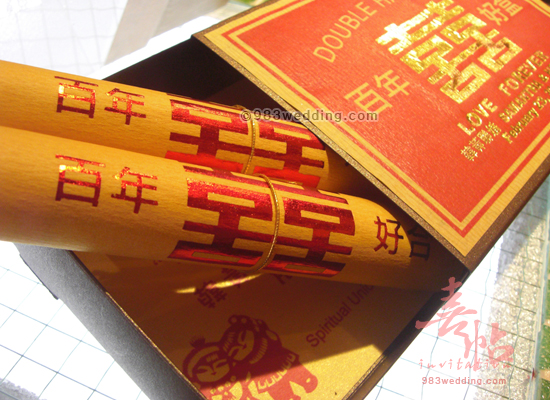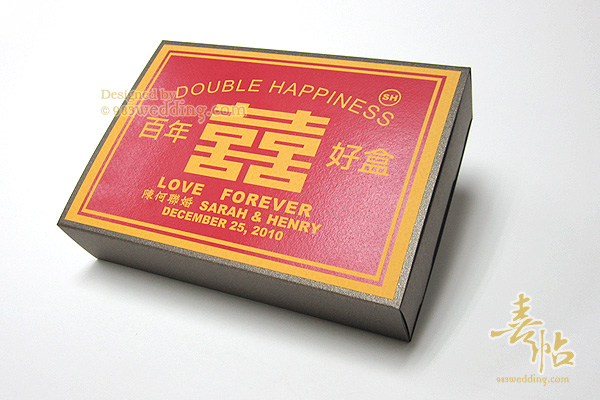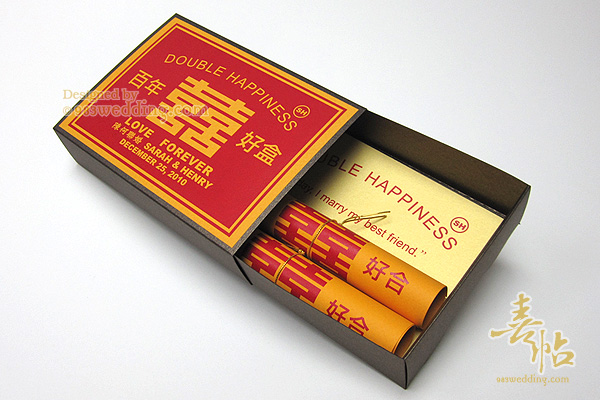 This is a simplified version of the Match box which allows you to mail the invitation in an easier way.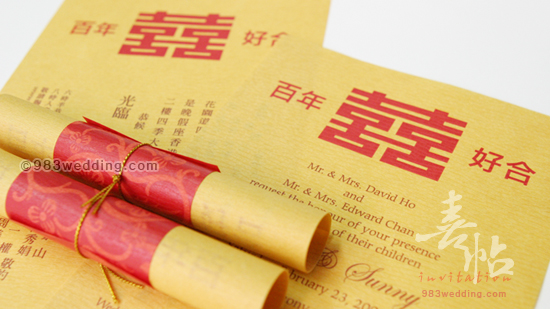 Yellowish texture paper with 2 color printing. Roll up and tie with red paper strip and gold color string to symbolize a match.
More photo of the insert: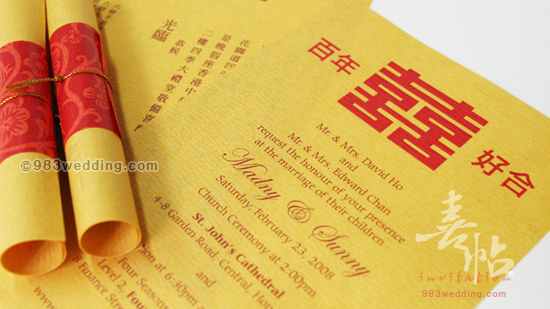 Invitation Specifications
Product No.: C13001
SizesContainer: 6.5″ (W) x 4.5″ (H) folded
Paper Stock
Container: Deep bronze color with red paper mount on container cover
Insert: 64gsm Arch. Yellowish color paper or tracing paper
Production Detail
Cover with red color hot stamping (foil printing) on red color paper. Insert with two color hot stamping in rolls.
Remarks
R.S.V.P. card, place card, menu, church program & thank you card would be order with same design.
Return address would be printed on R.S.V.P. envelopes on requested.