Butterflies dancing around flowers is a good sign in Chinese culture because the good scenery indicates that spring has come. Most importantly, the good fortune will follow. Therefore, butterflies and flowers are usually used as good signs of blessing. Of course, they can be used for your wedding. It will also be a good idea to have them in your wedding invitation design.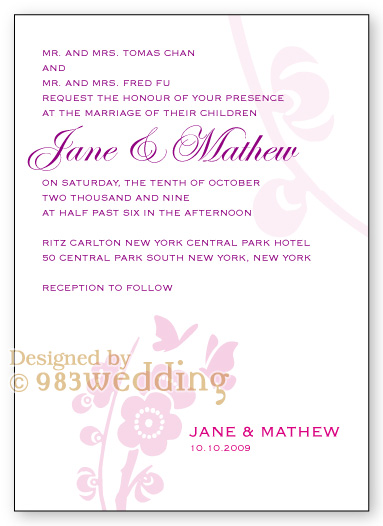 Butterfly and Cherry Blossom Wedding Invitations
Both butterflies and cherry blossom can be seen in this invitation design. The design of it is not fancy. There are two butterflies flying on the card. Without any surprise, the two butterflies signify the bride and the groom. The bride and groom are flying happily together. Besides, cherry blossom patterns are extensively used in wedding invitation designs. Combining these patterns with the butterflies is certainly a blessing.
The main color scheme of the card is pink and purple. As mentioned, the design is not fancy. This is why we do not make the design extremely colorful. Only pink and purple colors are printed on a piece of white color paper. The patterns are all printed in pink while the wording is printed in purple. The names of the couple are printed in a pink color which is a bit darker than the one used for the patterns. To make sure that the card will not look too busy, we do not try to put a lot of cherry blossoms on the card.
Since this is a single panel wedding card, you are advised to print one language only. We will need to print the wording on both sides of the card if a bilingual invitation is required. Other stationery items can also be printed in order to create a uniqueness of the design.
---
Invitation Specifications
Product No.: SC52291
Sizes
Invitation: 4.9″(W) x 6.9″(H) folded
Envelop: 5.3″(W) x 7.3″(H)
Paper Stock
Cover: Environmental friendly creamy pearalise paper
Production Detail
Cover with full color printing.
Remarks
Return address would be printed on invitation and R.S.V.P. envelop on requested.
R.S.V.P. card, place card, menu, church program and thank you card can be ordered with the same design.
---
All The Stationery Items
Below are the illustrations of the whole set of wedding stationery. They include the main wedding invites, save the date cards, reception invitations, thank you cards, reply cards, and place cards. The color scheme and design are of course the same as the main invitation. We can also create other items using the same design for you. Please contact us for further discussion.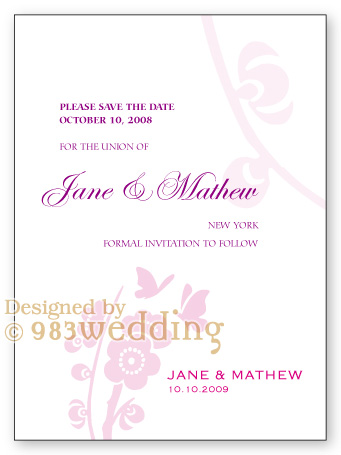 Save the Date Card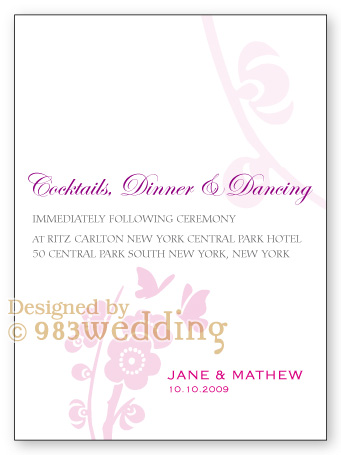 Reception Card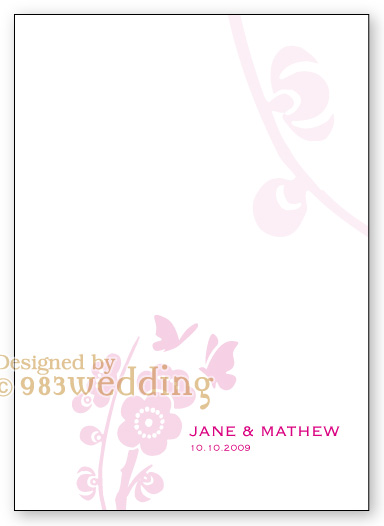 Thankyou Card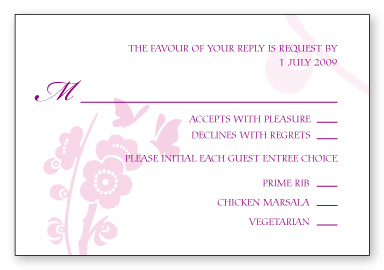 RSVP Card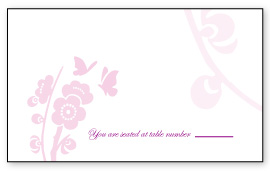 Placecard