You might think red color is not a fashionable color. It is true that some couples may not want to go for this color. As a result, we design a guestbook with another option of color. Here, we provide you with a bright orange-red color guestbook.
The orange-red color paper keeps the celebrating atmosphere but also has a modern and trendy character.
A guestbook is made using this fantastic paper stock. You would even be about to personalize it with rhinestones on the cover.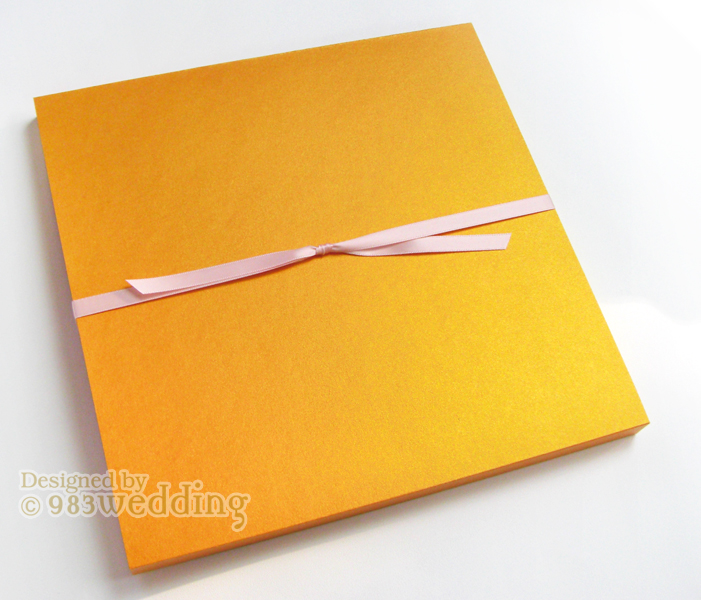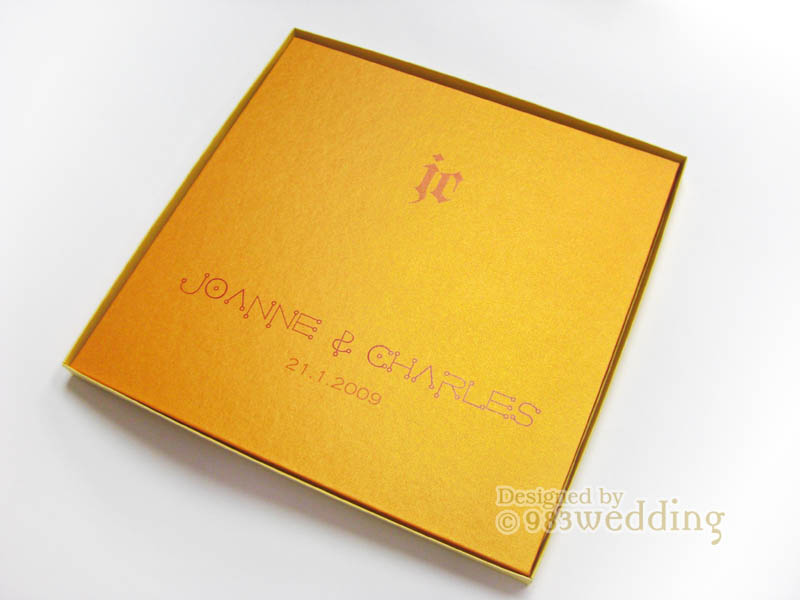 The guestbook is something important for your wedding. Your guests will be signing on it. You will also put it on a table and your guests will see it once they arrive your banquet or reception hall. This is a part of your memory of your event. This is also the reason why you must make the guestbook look good, unique and exquisite. You will remember all the sweet moments and memories of your event when you see the signatures on it even after years.
So, you may want to search for a really wonderful wedding guestbook. Some couples will get a guestbook which comes with the same set of design as the wedding invitations. However, some brides and grooms may just want to find another guestbook. To this end, we have designed this beautiful guestbook in orange and red for you. First of all, orange is a very trendy color. Of course, many people will use this color if they are going to have a fall or Halloween wedding. However, the truth here is that you can basically use this color all year round. The piece of orange paper used is also very shiny. This makes the book fashionable and also very trendy.
On the cover, the monogram of the bride and the groom is printed on it with red color. At the bottom of the book, the name and the wedding date is printed. The names are printed in the same color as the monogram. If you want to add a bling-bling quality to the cover, you can also consider adding rhinestones to highlight the names of the couple. Usually, the rhinestones will be added to the "circles" of the names.
There are various choices for the insert. For the original design, the insert is red in color. You can also discuss with us if you want to go for other colors. A simple paper box, also in orange color, can also be ordered. This will make this orange-red wedding guest book more elegant.
---
Specifications
Product No.:
3001
Paper Stock
Cover: Orange red color pearlised paper
Insert: 180gsm red or creamy color paper
Production Detail
Cover: Orange-red color paper with full-color printing wrap on thick board
Insert: Insert fold up with 8 panels.
Sizes
9.8″ (W) x 9.8″(H) or 9.8″ (W) x 11.8″ (H)